Born Aug. 4, 1961, Honolulu, Hawaii, U.S. , 44th president of the U.S. (2009–17). Obama graduated from Columbia University (1983) and Harvard Law School (1991), where he was the first African American to serve as president of the Harvard Law Review.
Before winning the presidency, Obama represented Illinois in the U.S. Senate (2005–08). He was the third African American to be elected to that body since the end of Reconstruction (1877).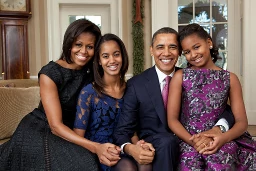 In 1992, Obama married Michelle Robinson, a lawyer who had also excelled at Harvard Law. Their daughters, Malia and Sasha, were born in 1998 and 2001, respectively. Obama was elected to the Illinois Senate in 1996, and then to the U.S. Senate in 2004.
Some pundits instantly pronounced him a future president, but most did not expect it to happen for some time. Nevertheless, in 2008 he was elected over Arizona Senator John McCain by 365 to 173 electoral votes.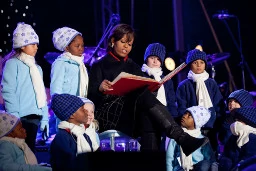 One of Barack Obama's most significant accomplishments as president was health care reform. In 2010, he signed the Patient Protection and Affordable Care Act into law.
This law became so associated with Barack Obama that it is sometimes referred to as "Obamacare." This law is intended to help poor people to be able to afford health insurance and to provide quality health care for all Americans.
Facts
In 2012 Obama became the first U.S. president to officially sanction same-sex marriage.
In 2009, Obama became the fourth president to receive the Nobel Peace Prize.
He won a Grammy Award in 2006 for his voice on the audio book Dreams From My Father.
In 2008 and again in 2012, he was named Time magazine's "Person of the Year."
While at Harvard Law, he was the first ever African-American president of the Harvard Law Review.